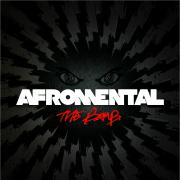 Spis utworów:
1. The Bomb
2. Rock & Rollin' Love
3. Simple Sounds
4. Rollin' With You
5. Fly Away
6. Naughty by Danger
7. Killa Mode Skit
8. To The End
9. I'm Right Here
10. Thing We've Got II
11. Love Song, Not
12. We Are The Lumberjaxxx
13. We Love You Lumberjaxxx Skit
14. Rise of The Rage
15. It's My Life
Wykonawca: AFROMENTAL
Tytuł: THE B.O.M.B.
Dystrybutor: AFROMENTAL / EMI MUSIC PL
Premiera 15.11.2011r. 5 grudnia br. w warszawskim klubie Hard Rock Cafe odbędzie się koncert promocyjny, podczas którego zespół zaprezentuje znaczącą część utworów z nowego albumu.