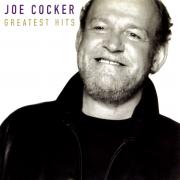 Spis utworów:
1. Summer In The City (Radio Edit)
2. Could You Be Loved
3. The Simple Things
4. N'Oubliez Jamais (Edit)
5. Have A Little Faith In Me
6. What Becomes Of The Broken-Hearted
7. Don't Let Me Be Misunderstood
8. Delta Lady
9. You Are So Beautiful
10. That's All I Need To Know/Difendero. (Live)
11. Let The Healing Begin (Radio Edit)
12. Tonight
13. Night Calls
14. Don't You Love Me Anymore
15. When The Night Comes (Radio Edit)
16. You Can Leave Your Hat On
17. Unchain My Heart
18. With A Little Help From My Friends (Edit) (Live)
Wykonawca: COCKER, JOE
Tytuł: GREATEST HITS
Dystrybutor: WARNER MUSIC / WARNER MUSIC PL
Premiera - 02.11.1998. Joe Cocker, – angielski piosenkarz muzyki rockowej i popowej. Był laureatem wielu nagród, w tym nagrody Grammy z 1983 za piosenkę "Up Where We Belong". Znalazł się na liście Rolling Stone'a 100 najlepszych wokalistów, na której zajął 97. miejsce. Za zasługi dla muzyki został odznaczony w 2007 roku Orderem Imperium Brytyjskiego.